OUR COMMITMENT TO SOCIETY
The creation of the ISO 26000 standard defining the key lines of Corporate Social Responsibility (CSR) was an opportunity for our company to give meaning to all its commitments to society and the environment.
Here are some of our actions within our CSR plan:
Define and communicate about our values, inside and outside the company
Organise working hours to improve employee work/life balance
Encourage our partners to embrace CSR
Be aware of our immediate environment so we can contribute to its development
Responsible purchasing
Every 3 years, we assess our level of corporate social responsibility to highlight action plans which will help us achieve excellence.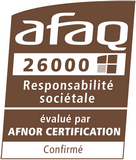 Since its foundation, our company's organisation has been built on a central principle: "meet customer demands" and "improve the quality of our products".
Our quality management system is certified according to the ISO 9001 standard.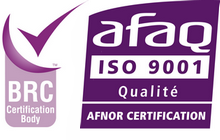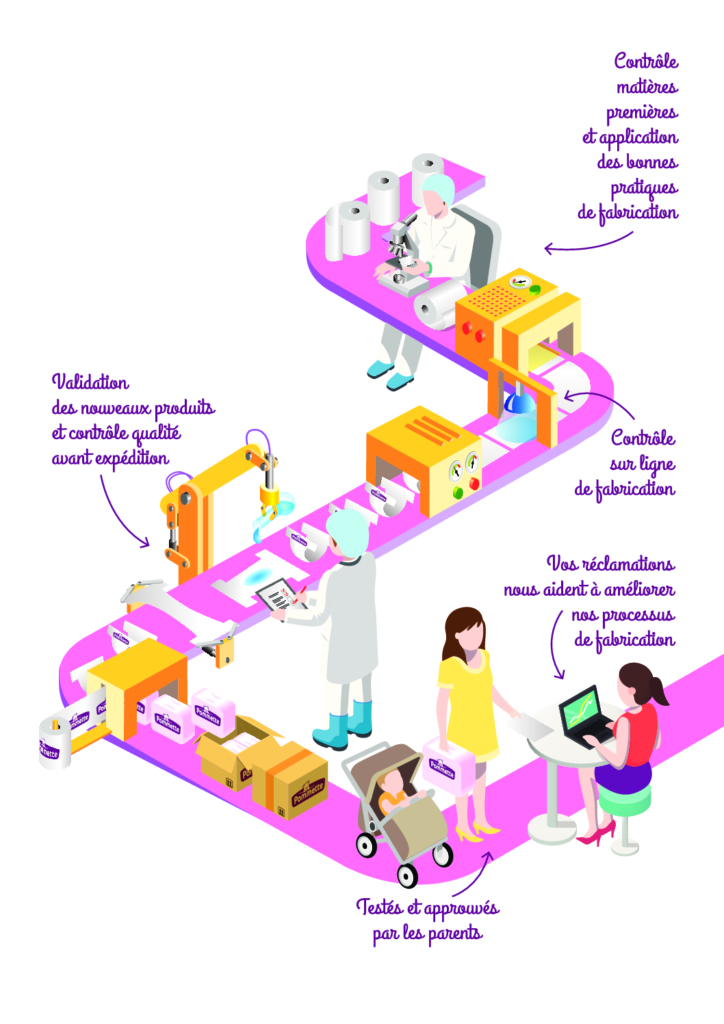 OUR ENVIRONMENTAL COMMITMENT
Located a few kilometres from a legendary forest and using raw materials from renewable resources, it is very important to us to reduce our environmental impact and help protect Mother Nature.
A few of our actions for the environment:
Collect the heat generated by our compressors and our filtration systems to heat our production workshops
Sort our waste and recover 86%
Reduce the weight of our products by over 30% in 20 years
Develop the use of renewable raw materials in our product design
Plant hedgerows around our factory to encourage biodiversity and improve the landscape
We are perpetuating our support for the environment through our environmental management system which is ISO 14001 certified.

OUR HEALTH AND SAFETY COMMITMENT
Feeling good at work is all about feeling safe.
Health and safety needs to be managed every day but it can also be built around practices which are firmly established in all company processes.
Some of our health and safety actions:
We are developing the notion of the "almost accident", an effective lever to prevent accidents in the workplace
We are integrating health and safety from the design process for our manufacturing equipment
We have reduced the speed of our forklift trucks
We communicate daily and as a priority at every level of the company about health and safety events and results
The health and safety at work management system we built is OHSAS 18001 certified.

For consumer safety, products manufactured by our company are governed by European Directive 2001/95/CE on general product safety. They are also subject to European legislation on chemical substances: REACH.
A few of the many resources implemented to guarantee the necessary safety level for the use of these articles: regularly updated risk analysis, design and production supported by good manufacturing practices.
Baby hygiene products manufactured by Celluloses de Brocéliande are made up of 6 main elements, selected and approved to ensure safety in terms of harmlessness and tolerance.
Feminine hygiene products
Feminine hygiene products manufactured by Celluloses de Brocéliande are made up of 5 main elements, selected and approved to ensure consumer safety in terms of harmlessness and tolerance.
[/fusion_builder_column_inner][/fusion_builder_row_inner]